Stealth Health Life
Macro-Friendly Recipes
Indulgent & Nostalgic Foods Made Healthier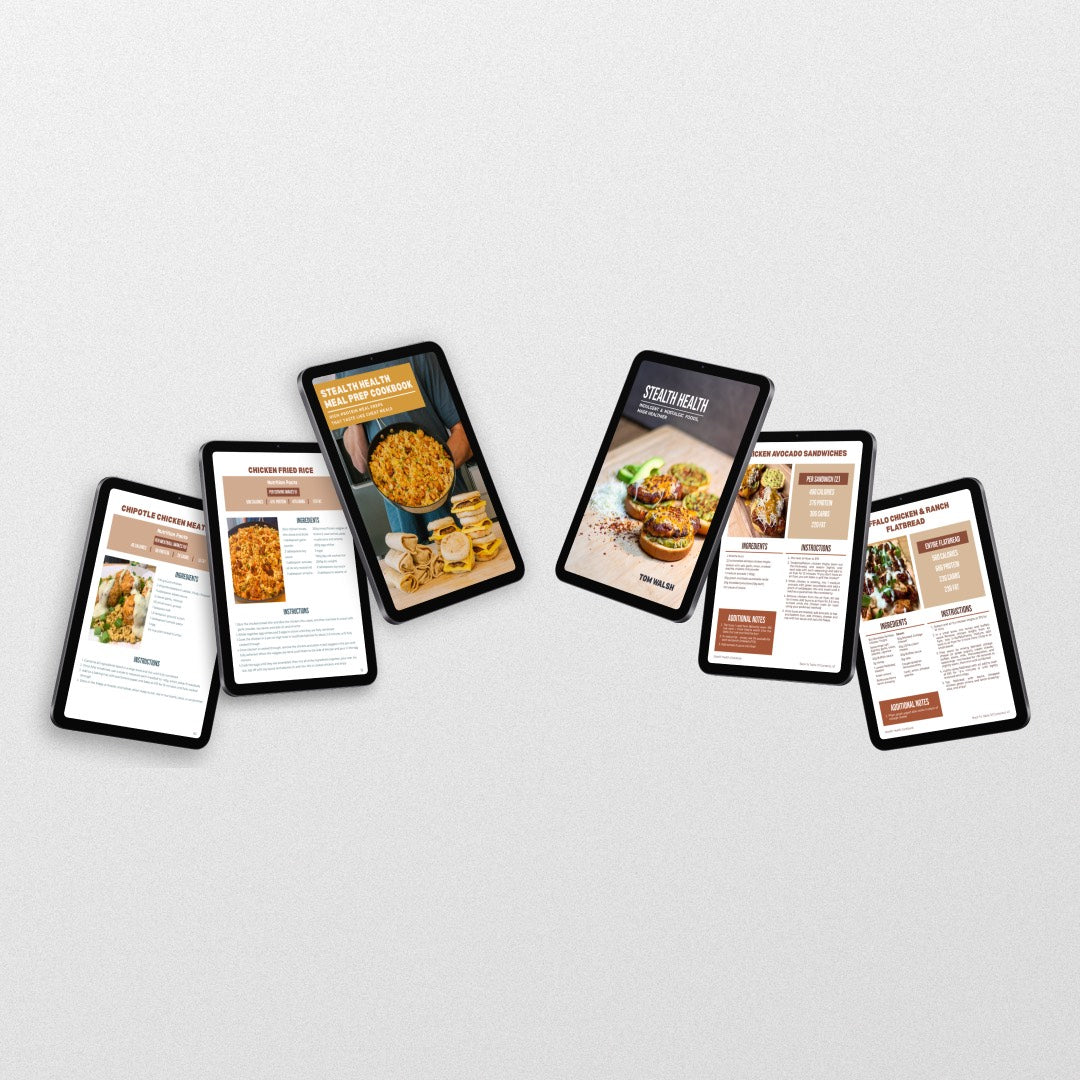 Bundle and Save!
Get Both eBooks
Save When You Bundle Both Stealth Health Cookbooks.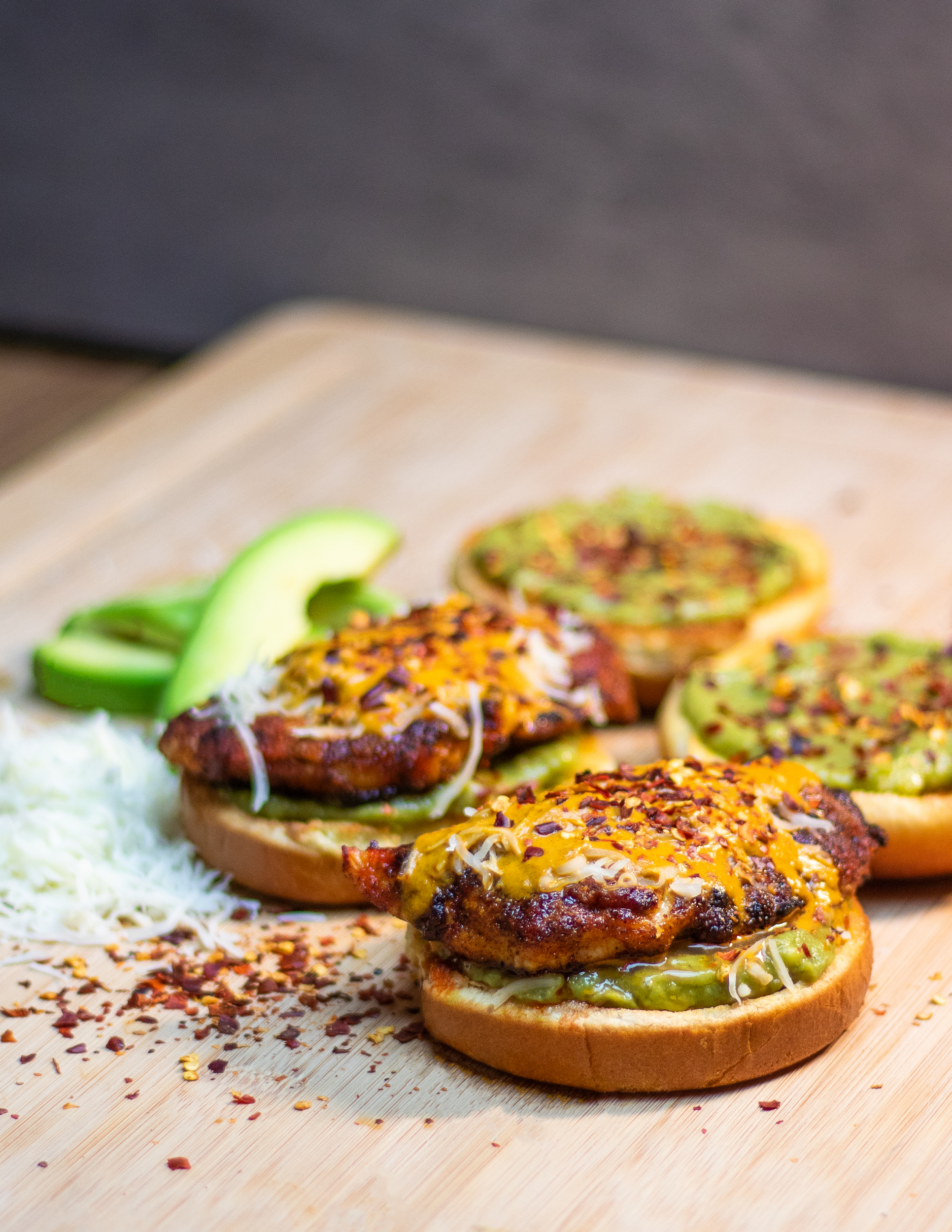 Simple, Healthy, Delicious
100+ Macro-Friendly Recipes
That don't sacrifice on taste. Indulge without the guilt.
About Us
Why "Stealth Health"?
When it comes to diet success - long term adherence matters more than anything.
And to adhere over the long term… you need to be enjoying the entire process. Happiness = Adherence
So many people enter dieting as if it's a 12 week sprint where they cut out everything they love, accept the short term suffering, and constantly find themselves dreaming about getting to the end and being able to have their favorite foods again.
Read More >>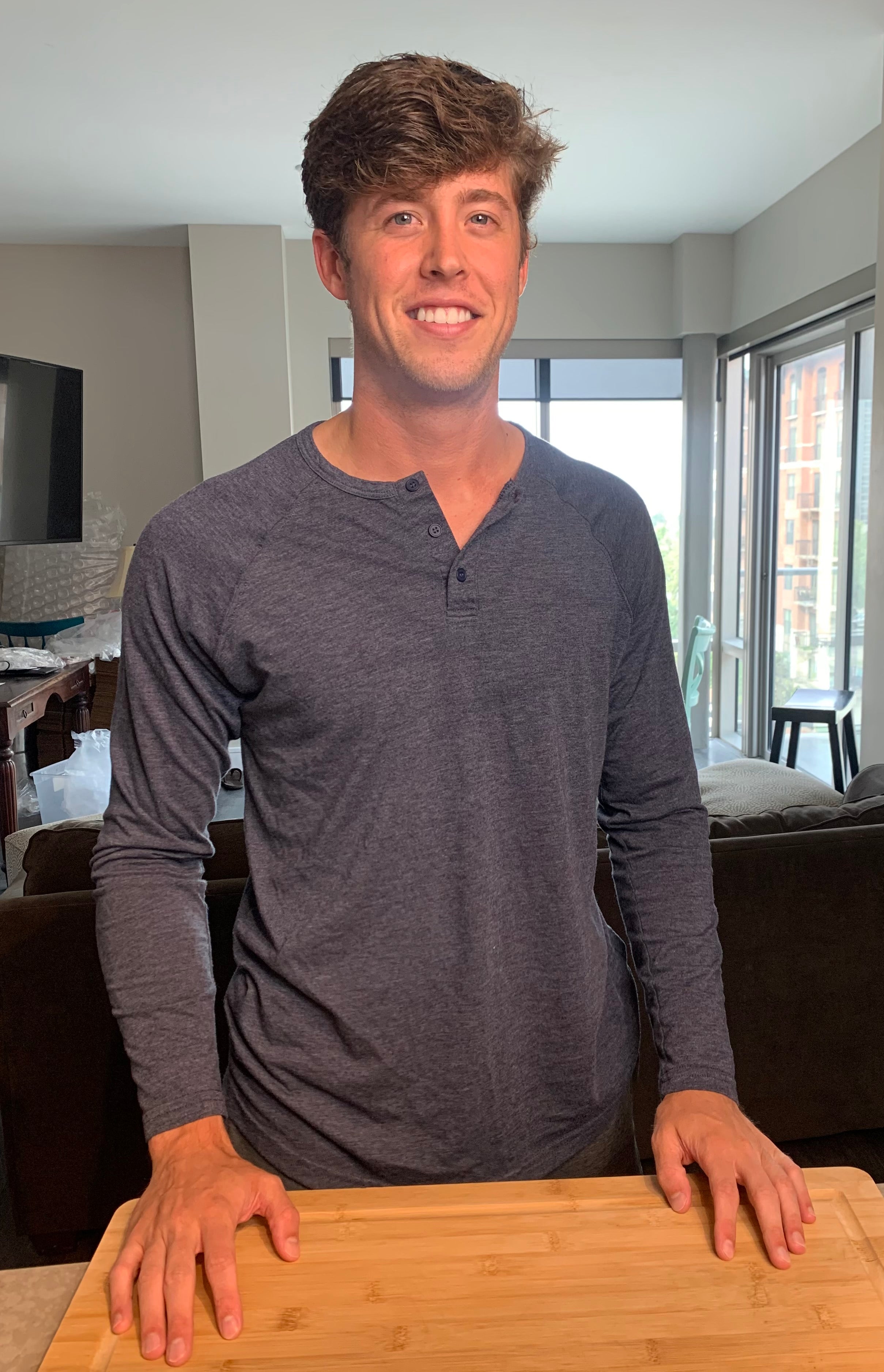 About Me
Who am I?
My name is Tom Walsh, and I'm the man behind @Stealth_Health_Life !

Many of my best memories from childhood were at the dinner table with my family, sharing delicious meals together. It shaped me in to who I am today and sharing experiences around food was (and is) a significant part of my identity.

After high school, I turned to weightlifting as an outlet for my need to be physically active. I started looking at food purely for fuel, not joy. Diet culture told me that good tasting food = "bad for you", and it felt necessary to sacrifice that part of my life to reach my goals. Before long, I began to feel like I was sacrificing too much - but I wasn't willing to give up either my love for food or my passion for fitness.

I began combining my knowledge of the basic principles of nutrition with my love for food and cooking, and after tons of trial and error - I was able to learn techniques to combine the best of both worlds. I found that it was actually very possible to significantly improve the "health" / "nutrition" of foods without really sacrificing on taste, it just took a few ingredient swaps here and there.
The Goal
Experience the Magic
It turns out countless people face the same struggles I dealt with years ago.

Diet culture tells us that there are two options when it comes to food:

1.) Great tasting, indulgent food that is "bad" for you

2.) "Health" food that is "diet-friendly", but is boring and doesn't taste good

That's why when people learn that it is possible to have the best of both worlds - it feels like you discovered something truly magic.
My goal is to help you experience this "magic" on a daily basis. The recipes I share are designed to make this as easy as possible for you to experience. The best diet is one you enjoy - the less you feel like you're "dieting", the better.
Finally macro friendly recipes that taste so so good. Nothing is dry and boring about these recipes and they are so easy to follow. This cookbook has helped me so much staying on track!
Tom Walsh goes above and beyond, combining both his knowledge of health and nutrition with flavorful food. After trying many of his recipes (all of which were hits in my family), we've determined that healthy food CAN taste great!
I was really sick of the hyper bland health recipes and wanted to start calorie counting while eating better. This cookbook came up on tik tok and I decided to buy it and try it out. The recipes are crazy easy to follow, healthy homemade ingredients lists, and taste fricken good.
I love this cookbook. It's the first cookbook I've ever bought and used. The recipes are not too complex or expensive. We have tried 4 dishes so far and each one has been delicious. We have been using the recipes for our weekly meal prep.
Stealth. Health. Life
The Cookbooks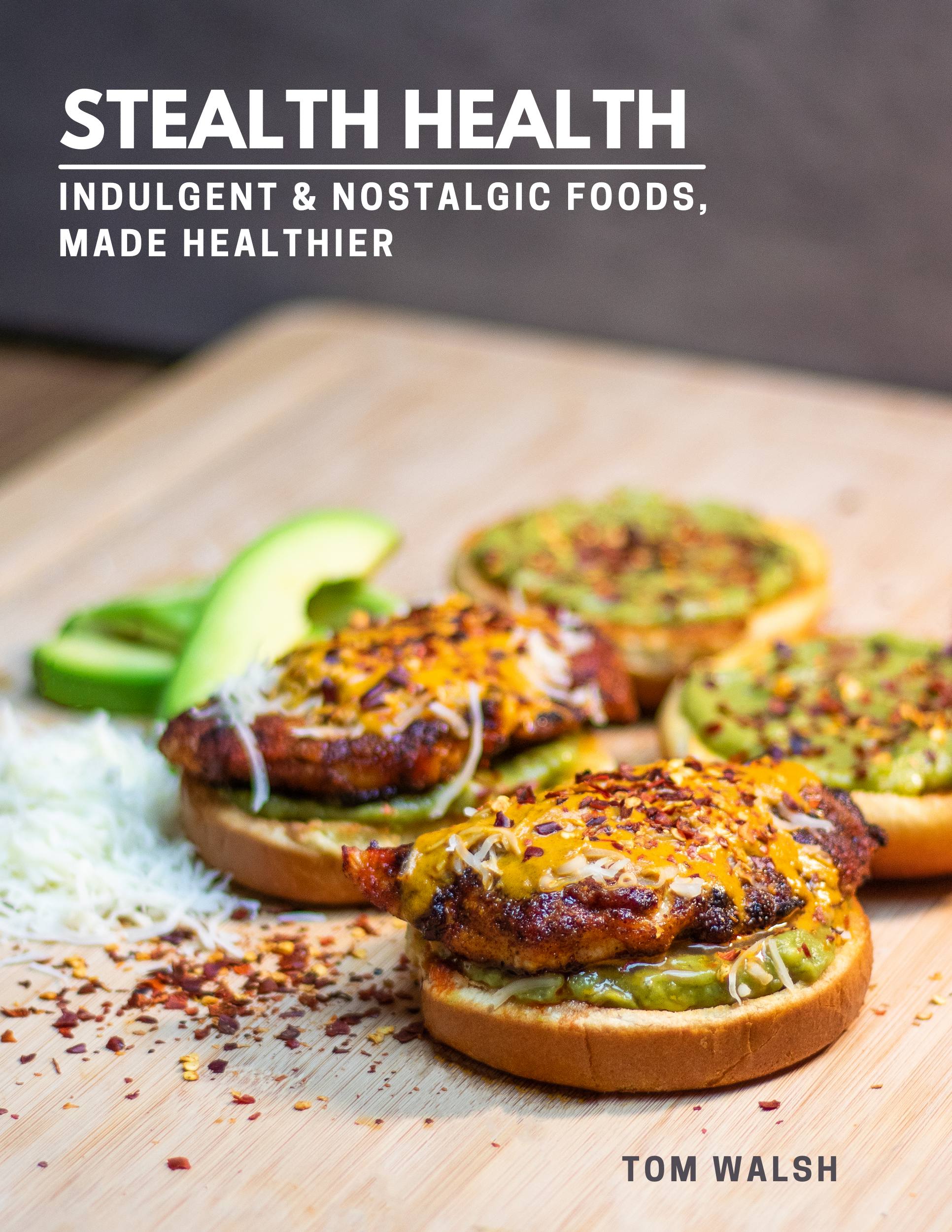 The Original Stealth Health Cookbook
100+ Macro-Friendly Recipes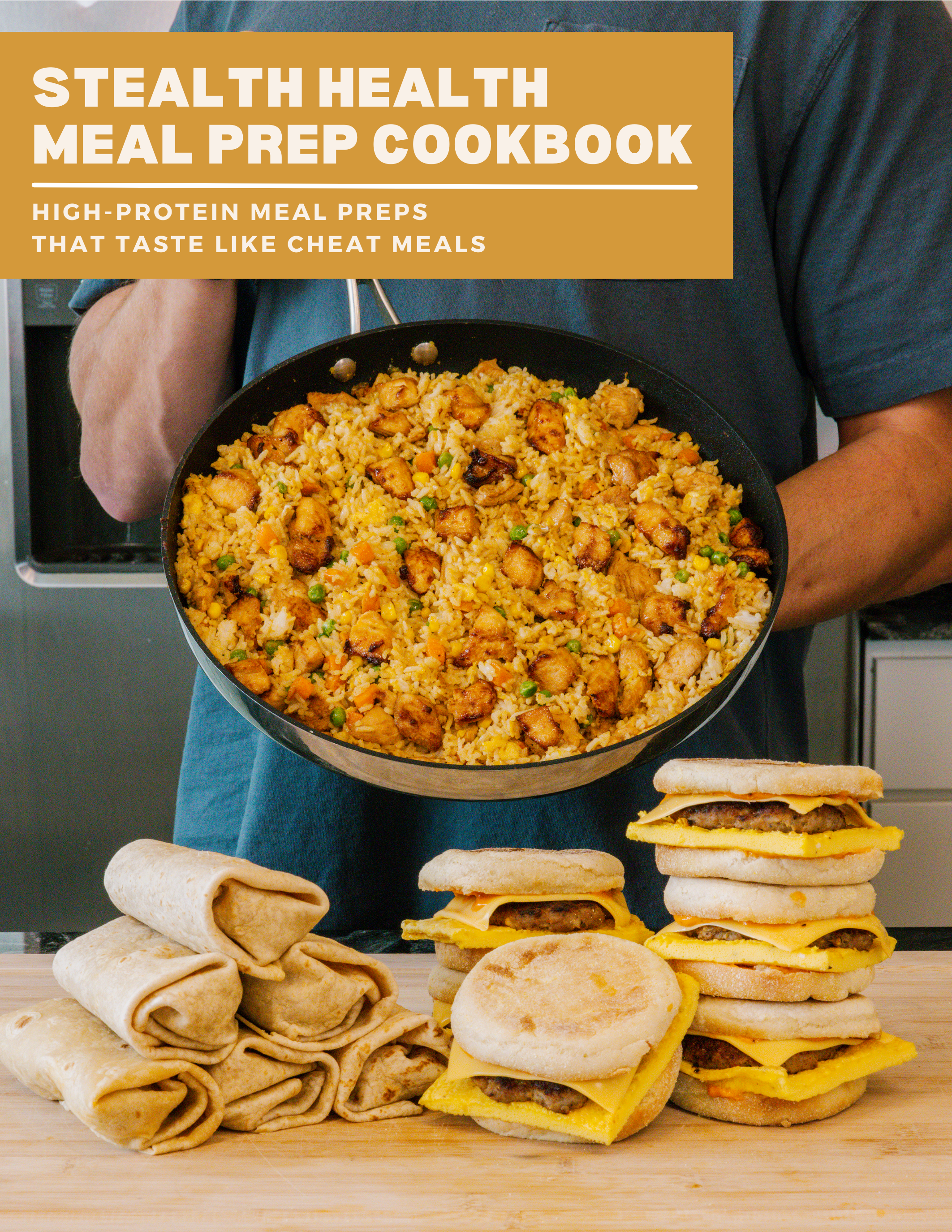 The Stealth Health Meal Prep Cookbook
High-Protein Meal Preps That Taste Like Cheat Meals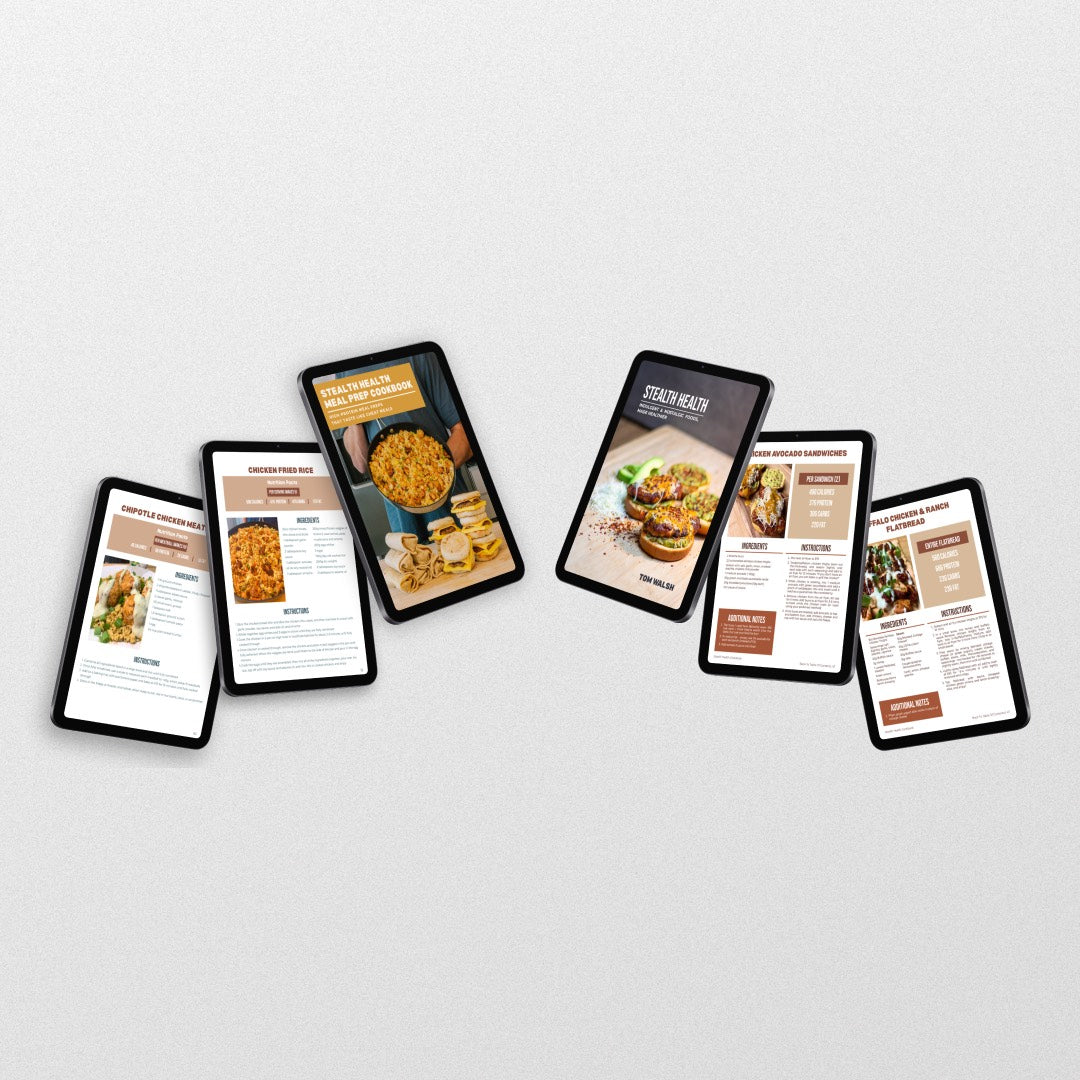 The Stealth Health Bundle
Save When You Bundle Both eBooks